MADE IN NEW ZEALAND BY NEW ZEALANDERS
Every great job requires a great start. Our workflow software and systems ensure that your job will flow smoothly through the plant and that you get the result you expect.
We use some of the most up-to-date and advanced software to:
Ensure compliance with ISO quality standards.
Impose your files to gain maximum production efficiency and reduce waste.
Check and preflight your files.
An A1-size machine, the Komori Lithrone G37 addresses the critical needs of short turnarounds, many different printed products, and short runs at a low cost. The Lithrone G37 combines both functionality and a good design and is a highly functional printing press.
Produces A1 size products, up to 640x940mm maximum sheet size.
15,000 sheets per hour maximum printing speed
4 CMYK colour process
The H-UV Curing System uses a UV lamp and high-sensitivity UV ink for faster drying times.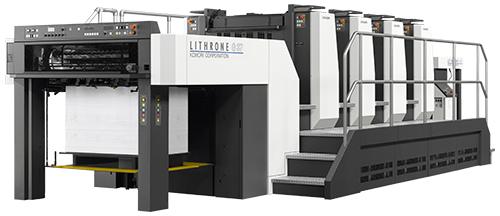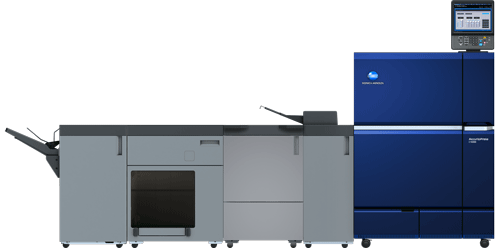 The AccurioPress C14000 and C12000 are the masterpieces of the next generation. The new flagship models distinguish themselves with unprecedented print quality, amazing media flexibility and the highest degree of automation
Print on a wider range of stocks, from 52gsm up to 450gsm.
Print up to 900mm long sheets, now including A4 Landscape books.
High-quality digital print, comparable to Offset.
Print up to 140 A4 pages per minute and up to 80 A3 pages per minute, for faster turnarounds.
We are the New Zealand leaders in commercial High-Speed inkjet printing. Inkjet is the future of printing and is experiencing international volume growth of around 30% per annum.
The Truepress is used for producing short to medium-run training resources, newsletters, yearbooks, novels and many other types of printed materials.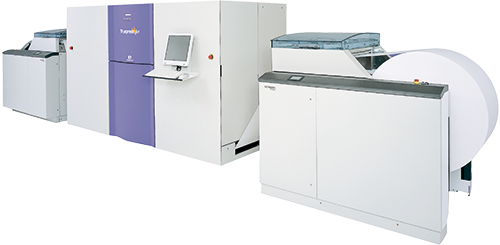 Our fully equipped bindery and finishing department allows us to put that finishing touch to your job, including:
Ready to embark on a journey of boundless print possibilities?
Register with us today, and open the doors to thousands of top-notch print products at wholesale price rates!