Saddle Stapled Booklets
The page count must be divisible by 4. If it is not, blank pages must be added and the minimum number of pages is 8.
If the internal text and cover are printed on different stock, the cover file has to be supplied as a spread that is separate from the internal text file:
Spread 1 includes the front cover and back cover.
Spread 2 includes the inside of the front cover and the inside of the back cover.
If your document is printed on the same stock, the cover and internal text will be supplied in the same file as single pages.
If your cover spread is single-sided supply a one-page file. If it is two-sided, supply a two-page file.
The Text (internal pages) must be supplied as single-page PDFs.

Tip: If your finished size is A5, your covers should be sized at 296x210mm, not 297x210mm. Two A5 measurements do not equal and
A4 size.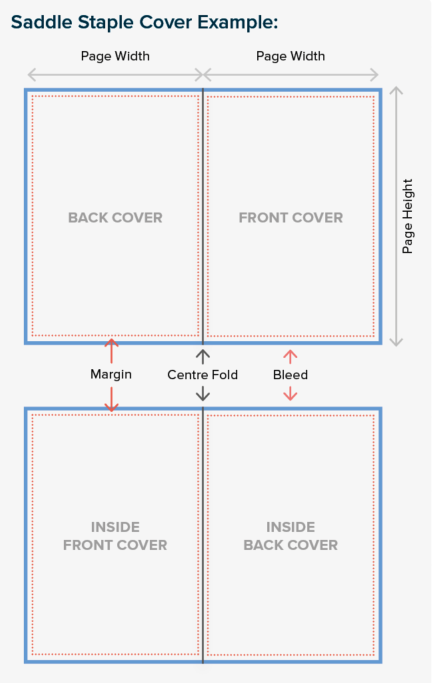 Questions?
If you have any questions, please contact your account manager.